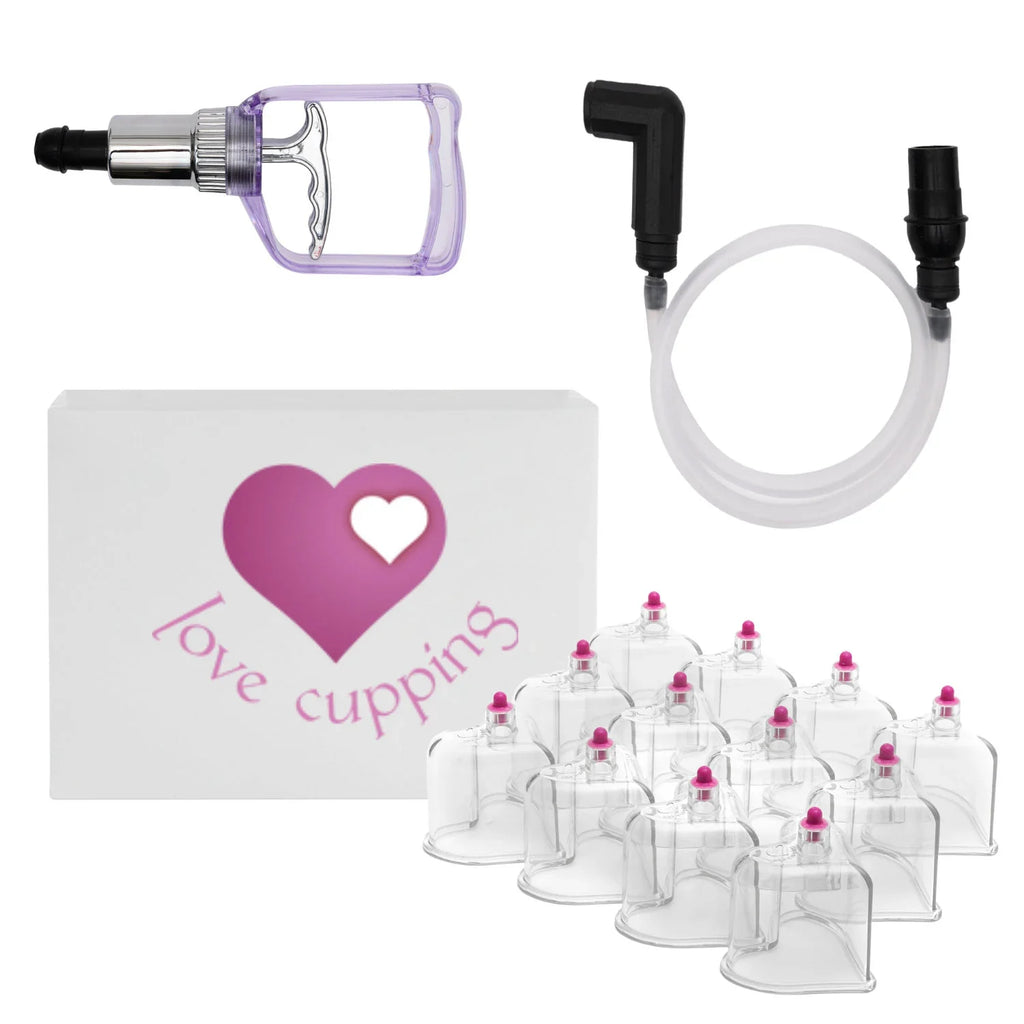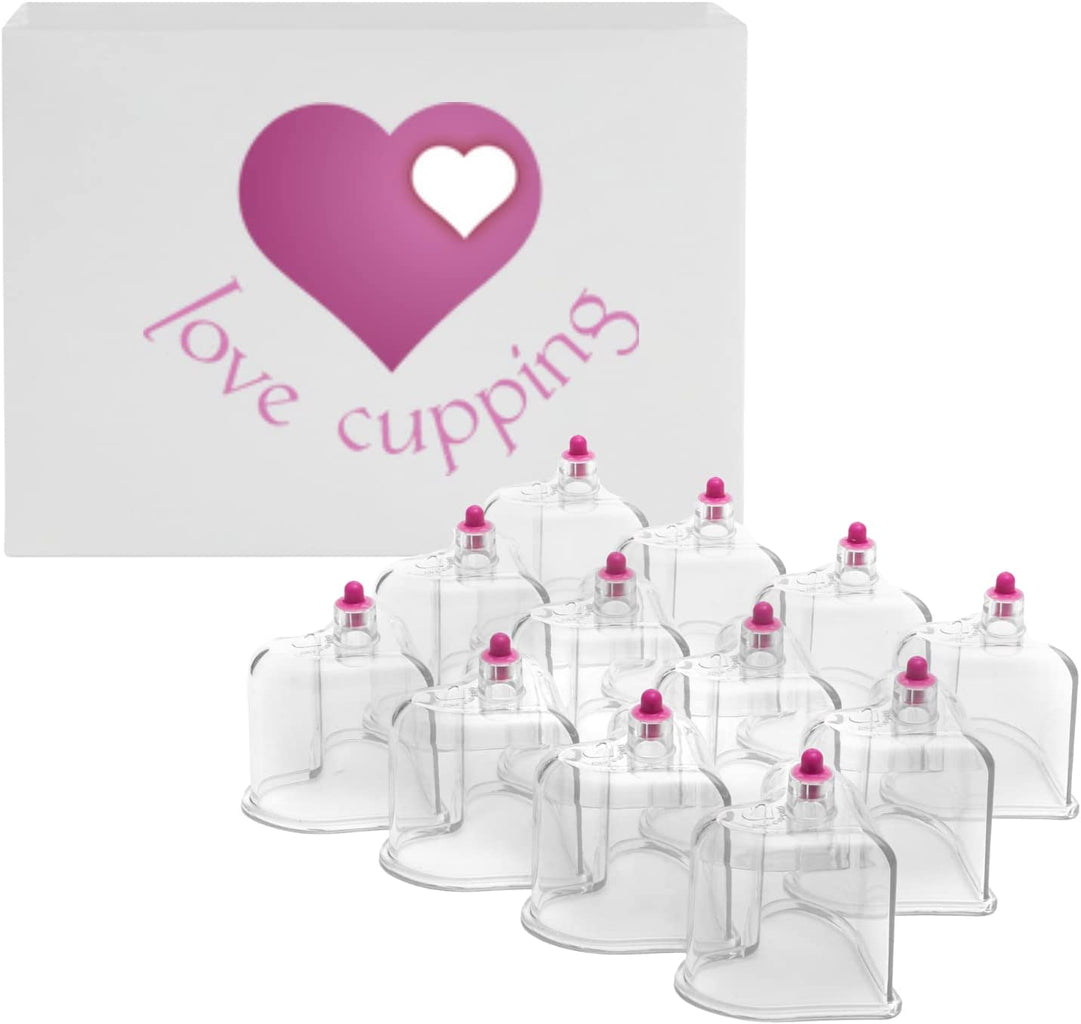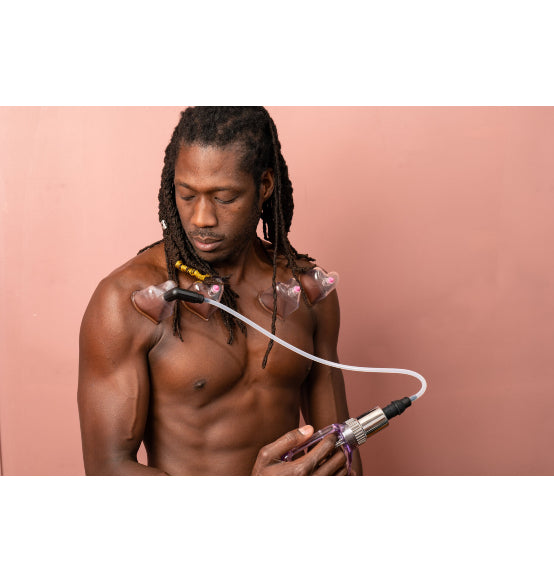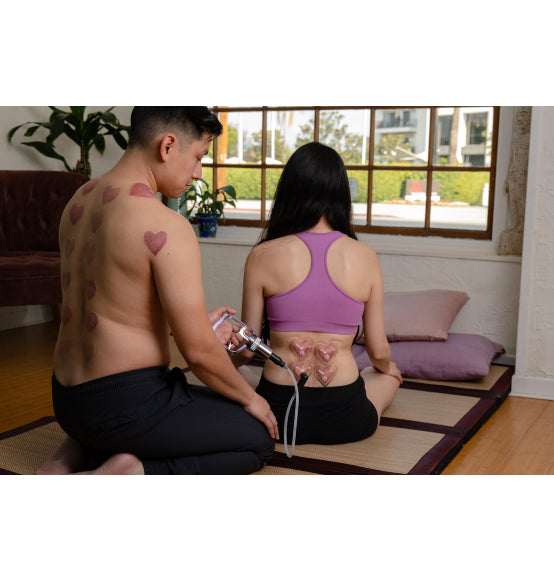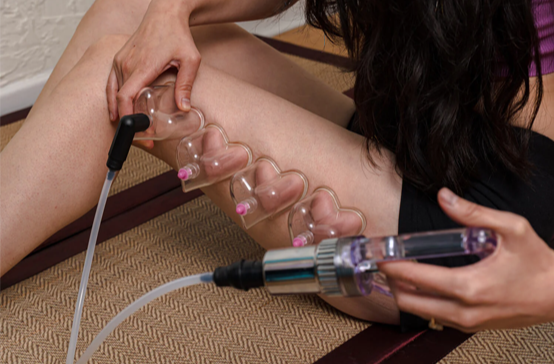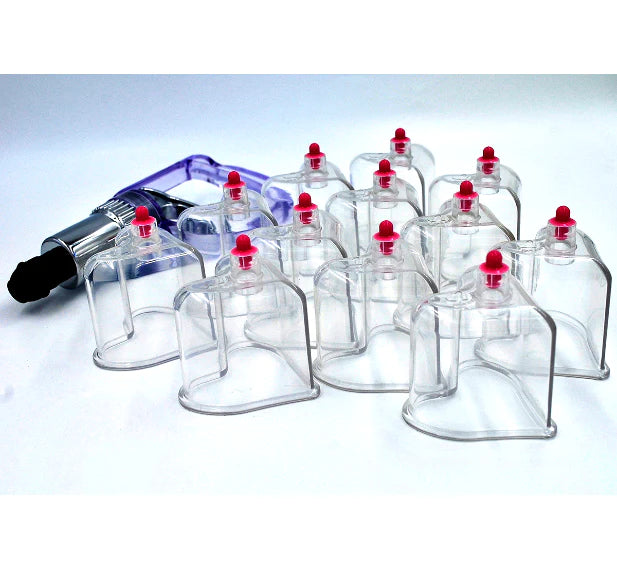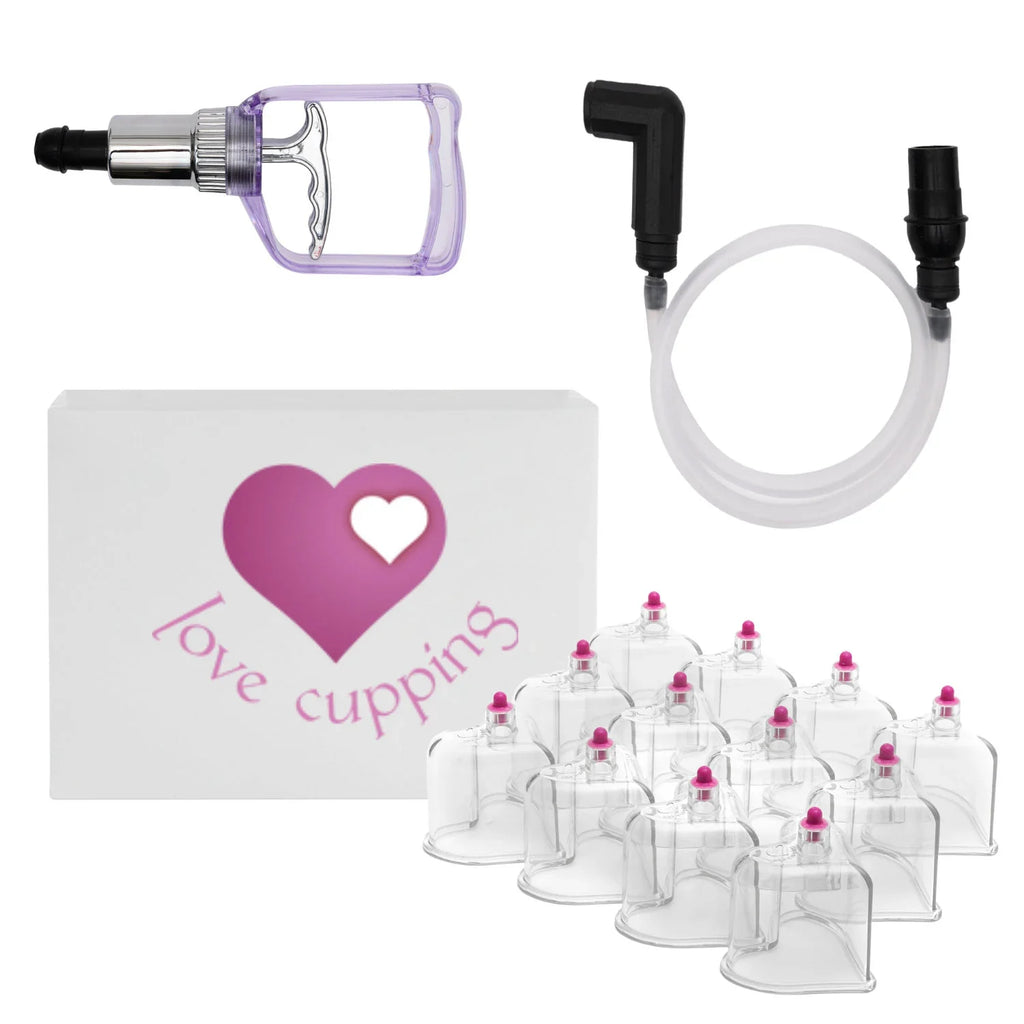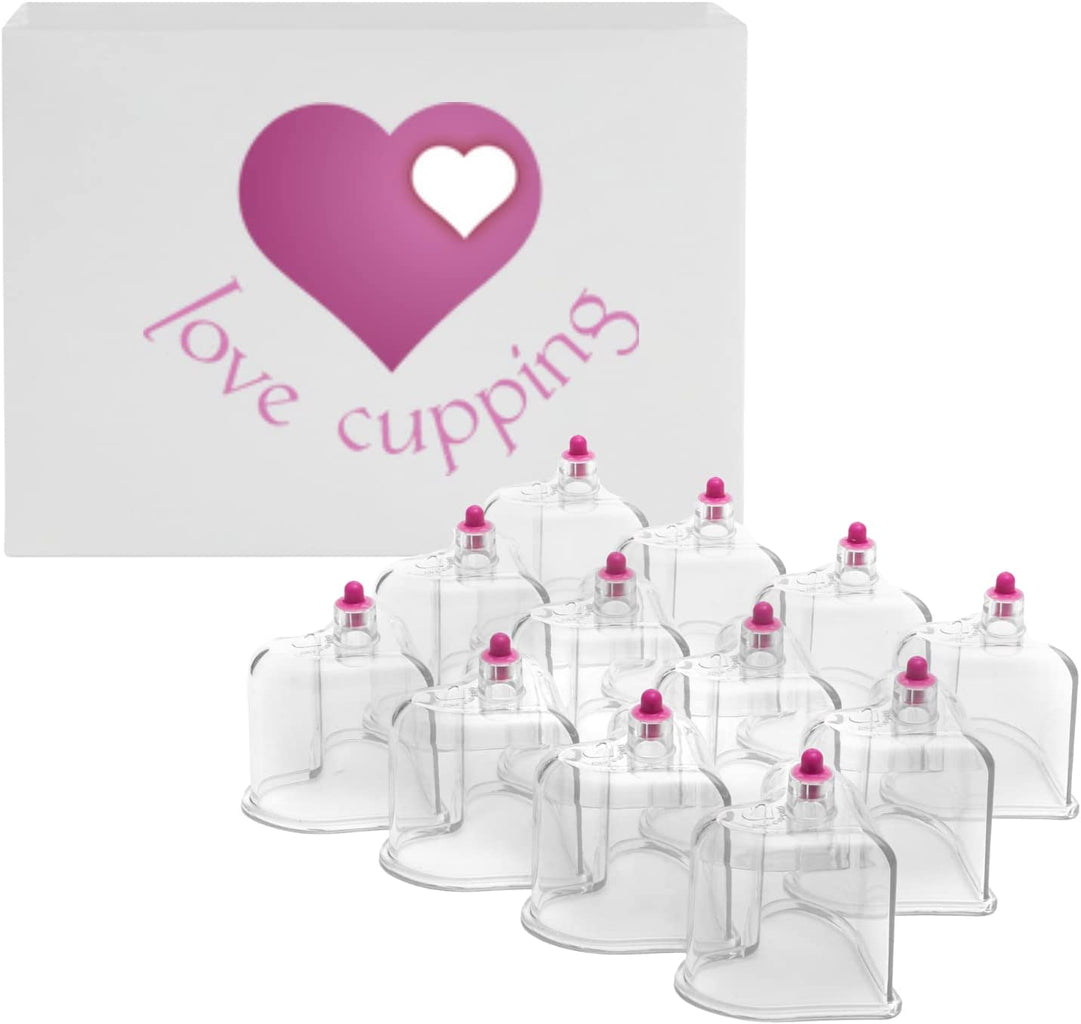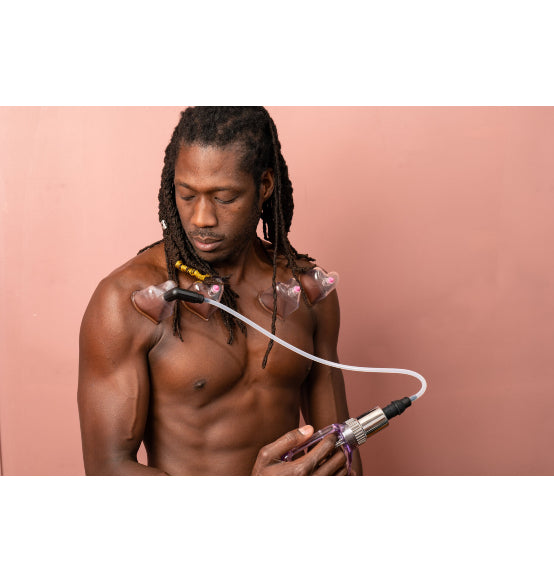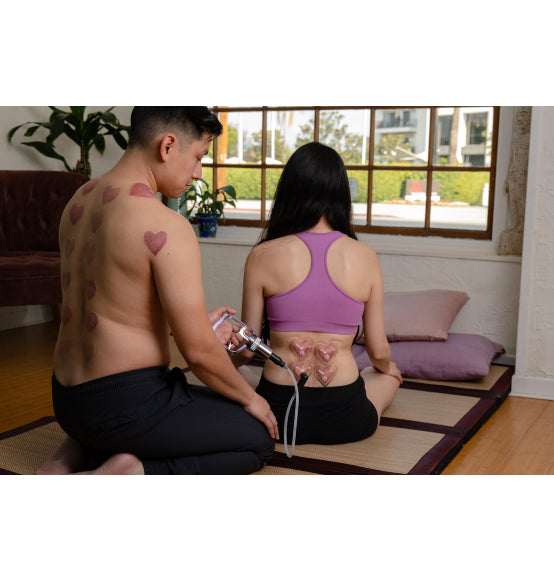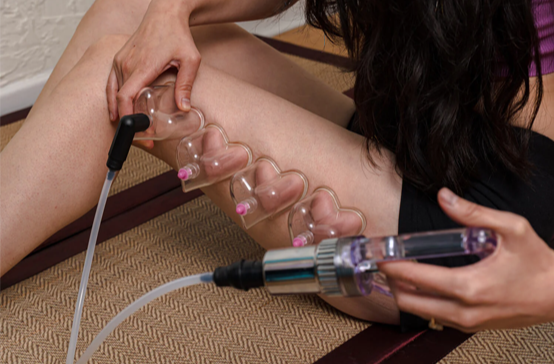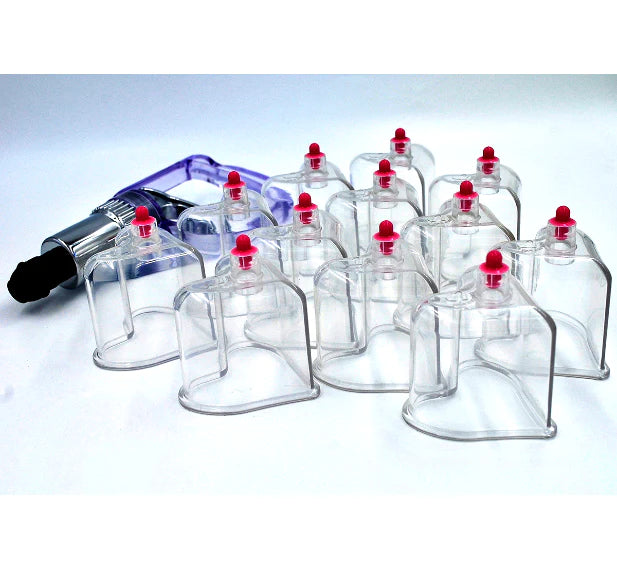 Air Love Cups - Set of 12
Patented with our unique heart shape & durable medical-grade polycarbonate, Air Love Cups are designed for the utmost comfort and ease of use. These cups are gentle & glide smoothly on t... ...Read more
What are love cups?
Patented with our unique heart shape & durable medical-grade polycarbonate, Air Love Cups are designed for the utmost comfort and ease of use. These cups are gentle & glide smoothly on the skin. Removable valves make post-cupping cleaning a breeze.
One set consists of 12 individual cups, 1 air pump, and an extension tube.
❤️ medical grade polycarbonate
❤️ made in Korea
❤️ designed for comfort and glides smoothly
❤️ cups are 2" x  3.5"
❤️ easy removable valves for cleaning
Self Care

Improved Flexibility

Reduced Anxiety

Eases Symptoms of Pain
Is Cupping Painful?
Cupping should never be painful, quite the opposite. If there is pain the cup suction is too strong. Simply release some of the pressure by gently pushing the pink valve to the side.
What's the Difference between Cupping Marks and Bruises?
CUPPING MARKS 🖤 Are a response to interstitial debris being released during some cupping applications 🖤 May be sensitive, but should not be painful to touch 🖤 Will simply fade away; they do not change in color like a bruise does. BRUISES 🖤 Are a response to an injury 🖤 Are painful when touched 🖤 Will fade and change color or in demarcations as the traumatized blood loses oxygen (red and blue) and then is dissolved in the lymphatic system (yellow or brown) Modern Cupping Therapy by Shannon Gilmartin, CMT
I have other questions about your Love Cups, how can I reach you?
Our email address is hello@lovecupping.com or you can DM us on our IG @lovecupping
Our Cups vs Others?
The most clear answer to this question is that our cupping cups "Love Cups" leave behind a distinct heart shape verses plain circles.
As we are health professionals it was very important to us that we designed our cups with easy removable valves for proper cleaning verses the other cups valves are not easy to remove and clean.
Our International Patented Love Cups are made in Korea which is well known for high quality manufacturing verses the inexpensive cups usually made from cheap, hard yet weak plastic.
Modern Fun for Cupping
Professionals
Ancient cultures used different objects from nature for their cups, such as hollowed-out horns and bones from animals, bamboo, sea shells, and gourds. Now, Love Cupping brings a delightful and fun option to modern cupping with our original heart-shaped Fire Love Cups.
Shop Fire Cups